10:00
Almost Open - Just close the door on your way out
---
Speakers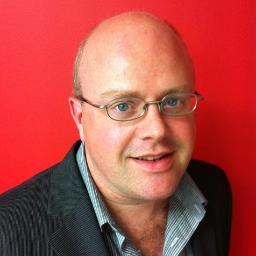 Senior Solution Architect, Red Hat
---
Monday September 5, 2016 10:00 - 10:45
Track D
Hiep Phuoc & Tan Thuan
16:00
17:30
Business Conversations made easy with Business Capabilites. How to add real value to those meetings!
---
Speakers
Principal Architect, Red Hat
---
Monday September 5, 2016 17:30 - 18:00
Track D
Hiep Phuoc & Tan Thuan
10:00
11:00
Wow! I didn't know Red Hat did that! The Red Hat portfolio - pitching to the new customer
---
Speakers
Senior Solution Architect, Red Hat
I have been in the IT industry for over 26 years and in that time I have held pre-sales roles in organisations such as IBM/Lotus, Microsoft, Telstra and Polycom. My focus area have been predominately improving communication and collaboration within organsations. I have worked...
Read More →
---
Wednesday September 7, 2016 11:00 - 11:45
Track D
Hiep Phuoc & Tan Thuan
16:45
13:00